Eastern Shore Experiences
Bay Creek's pristine waterways and preserved woodlands are the backdrops for your family's greatest moments. A family hike, beach yoga, an afternoon picnic under the tree canopy in the Nature Preserve – this is what 'amenities' were meant to be. Bay Creek's two-mile stretch of private beach, natural waterways and 350-acre nature preserve are where magic happens. This amenity-rich coastal haven transcends generations—with experiences that define time well spent, and a life well-lived.
It's hard to imagine improving on two miles of private beach. At Bay Creek, though, we're passionate about seeing the exceptional and making it even more so. During the season, Bay Creek's beach comes alive with family-friendly experiences and classic beach fun.
Complimentary beach chair and umbrella service
Food and Beverage service
Spectacular western sunsets over the Chesapeake Bay
On the lawn of the Life Center, play giant chess, checkers and more by day and Drive-in and Dive-in movies under the starry night sky.
These are no ordinary acres encompassed within Bay Creek's 350-acre Nature Preserve. They are made of lush forests of old-growth pines, sandy beaches along the Chesapeake Bay and pristine, meandering tidal creeks. This natural conservation area can change an entire region, offering rich habitat for wildlife and plants and providing vital environmental benefits.
At Bay Creek, we know there are personal benefits, too. 'Forest bathing' is becoming widely recognized as a healthful activity, for every part of you. Staff Naturalist Joe Fehrer leads activities and excursions throughout the Nature Preserve, where we can truly 'take in the forest through our senses.' Joe's tenure at the Nature Conservancy and a true love of nature guide his work at Bay Creek.
Experience the Nature Preserve—and nature, itself—in a different way as Joe weaves the natural history and cultural history narrative of the area together. Instill a love of the land in your children and grandchildren as you join Joe for a 'Full Moon Walk' through the Preserve or a plant identification workshop in the field. Watch your family's interests expand as you identify native wildlife by their tracks, spot majestic waterbirds and feel a connection to 'home' and 'place'.
The waterways and shorelines in and around Bay Creek are the perfect world in which to launch a thousand paddling adventures. Enjoy a sun-dappled paddle along a tree-lined waterway in the Nature Preserve or grab a kayak from the beach kayak station and paddle about the cove. Whether you're ready to enjoy a splashy jaunt with the kids or a soulful, solo paddle at sunrise, the waters of Bay Creek will carry you.
If your water excursion requires a bit more than paddle-power, Bay Creek's proximity to full-service marinas and dockage await you. The Oyster Farm Marina at Kings Creek, a 125+ slip marina, along with the Cape Charles Yacht Center and the Town of Cape Charles Harbor are ready to set you on a boating adventure that will yield as many memories as there are fish in the Bay.
CAPE CHARLES
Local Charm
And Flavor
Cape Charles is really a world unto itself. With its own colorful manner, small-town charm and friendly neighbors, this history-rich area can be a new adventure every day for you and your family.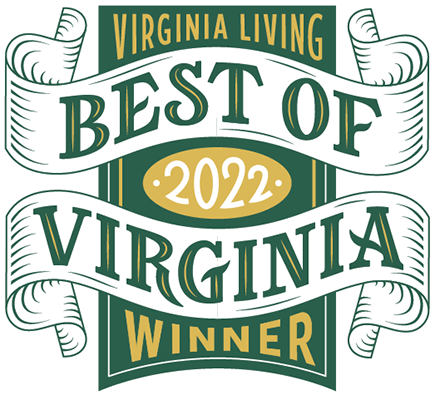 Obtain the Property Report required by Federal Law and read it before signing anything. No Federal agency has judged the merits or values, if any, of the property. This is not intended to be and does not constitute an offer in any state or jurisdiction where prohibited by law. Information deemed reliable but not guaranteed. Prices renderings and square footages are provided for reference only but are subject to change and not guaranteed. Sales by Bay Creek Realty/Broker.
Enjoy our LookBook and learn more about Bay Creek.