Relax, You're Moving To Bay Creek
Relocating to a new destination can sometimes feel intimidating, especially if you've never built a new home before. At Bay Creek, we specialize in helping our owners make the transition a fun and exciting experience.
There are three ways to realize the dream of home ownership at Bay Creek. Some of our homeowners prefer to purchase a Showcase Builder home that is currently under construction or completed. Others dream of purchasing a homesite and custom designing a home with their personal architect. The following information is for those who wish to discover a place in between the first two options by purchasing a homesite and choosing a plan already designed for Bay Creek, where you can put your own custom touches in place without having to start from a clean sheet.
What will you see when you look out the window of your dream home? Will it be the green slope of a gorgeous golf course? A shady grove of hardwood trees? Or perhaps Bayside Village, where the Bay Creek Life Center and two miles of private Chesapeake Bay beach are within mere steps of your cozy screened porch. At Bay Creek, you'll find welcoming neighborhoods created to put you in the middle of an authentic coastal lifestyle.
We invite you to partner with our team of dedicated sales consultants, many of whom live in Bay Creek, to explore the incredible variety of available homesites. Through the use of interactive technology and your personal onsite discovery visit, they'll help you choose the perfect property based on the size and style of the home you've always dreamed of.
With the Preserve Homes & Neighborhoods (PH&N) New Home Collection, it's never been easier or more exciting to build in Bayside Village. PH&N has designed twenty beautiful homes especially for this enclave, all completely new and tailored to you. Choose your own materials and finishes and enjoy creating your family's dream home by the Bay.
PH&N homes in Bayside Village feature historic architectural elements like wide front porches, high ceilings, tall windows and finely crafted details offer enduring luxury and quality. Homeowners will also enjoy modern living aesthetics like open kitchen and gathering areas, spacious owners' suites, screened porches, flexible living spaces and ample storage.
You can also choose from plans designed by our Showcase Builders, some of which are under active construction and available for purchase.
Preserve Homes & Neighborhoods takes a thoughtful approach to every home it designs and builds to ensure each residence blends seamlessly with the community, while offering owners the floor plans and features they want at an incomparable value. Choose from new custom cottages currently under construction or from an extensive plan book of coastal-inspired home/lot packages, all designed especially for Bayside Village.
Bay Creek's Showcase Builders come to the community with deep ties to the local area in Hampton Roads. As with PH&N, their hands-on approach throughout every step of the process ensures you are informed, knowledgeable, and comfortable as your home moves from foundation to framing to the exciting process of choosing your interior finishes. And if you're building your new home from afar, all of our builder partners employ the latest advances in software and technology so you can stay connected no matter where you are.
Once you move into your new home at Bay Creek, you'll enjoy the peace of mind of home warranties backed by what we consider to be the best team of Builders in Virginia! At Bay Creek, we have taken great care to create a program where you can feel comfortable and confident in building a home designed just for you, even if you've never built a new home before.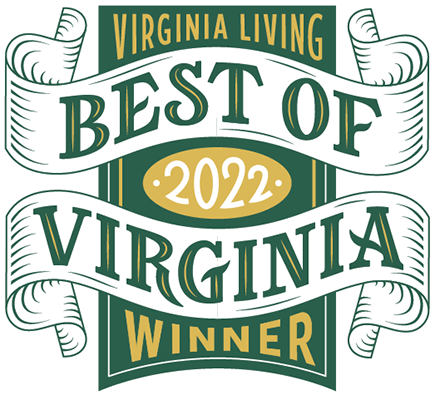 Obtain the Property Report required by Federal Law and read it before signing anything. No Federal agency has judged the merits or values, if any, of the property. This is not intended to be and does not constitute an offer in any state or jurisdiction where prohibited by law. Information deemed reliable but not guaranteed. Prices renderings and square footages are provided for reference only but are subject to change and not guaranteed. Sales by Bay Creek Realty/Broker.
Enjoy our LookBook and learn more about Bay Creek.