Premier Custom Home Builder
in Coastal Virginia

JM Froehler is a luxury custom home builder based in Virginia Beach, Virginia. Our team approach brings a dedication to excellence that goes unmatched in today's market. Our commitment to our customers brings unsurpassed professional craftsmanship and attention to details that result in complete satisfaction. We believe that reputations are built on quality rather than volume. Here at JM Froehler custom home builders we are a family. Everybody works together to achieve the same common goal which is to make beautiful homes for you and your family. From the architects to the engineers to the interior designers, foremen and construction contractors, we all abide by the same principles: a dedication to quality and integrity.
JM Froehler strives to build each house with the utmost craftsmanship and value. From the light fixtures to the style, color schemes, appliances, elegant interiors and exteriors; when you partner with JM Froehler Custom Homes you'll have the ability to hand-pick and design what's best for you!

Custom-built homes in costal Virginia are special. Whether you're looking for a particular exterior or interior design, or specific amenities, JM Froehler can help you envision it and bring it to life.
Aside from the luxury and state-of-the-art design, JM Froehler exceeds all expectations when it comes to the building process, customer service and construction time. As one of the largest custom luxury home builders in coastal Virginia, we pride ourselves on being fast and efficient, but meticulous in detail.
Our system is better than any other home builder in the area. We typically begin designing in one to two months and finish construction within approximately five to six months. Depending on the type of floor plan you have selected for your new home, you will have formal walk-throughs as construction is taking place, along with consistent communication.
Design, Build Expertise Client satisfaction is the most important aspect to everyone at JM Froehler and is the reason for our tremendous success. Let us put our expert construction and remodeling experience to work for you.
When you work with a JM Froehler Custom Home Builder, you are choosing a luxury home builder who elevates quality above all else. Choosing JM Froehler also means you're investing in your future and acquiring a home whose value will grow year after year.
Our philosophy is simple: clients come first. We pledge to be in constant communication with our clients, keeping them fully informed throughout the entire buying or selling process. We believe that if you're not left with an amazing experience, we haven't done our job. We don't measure success through achievements or awards, but through the satisfaction of our clients.
Matt Froehler was born and raised in Virginia Beach. From the time he could push a broom, he has been working around job sites. Each summer throughout high school, Matt worked as a carpenters' apprentice. This is where he learned the basics of construction. After graduation, Matt made the decision to join the US Coast Guard, during which time he trained to become a Quartermaster/Navigator, Boarding Team Officer for Migrant and Drug Interdiction, and Aids to Navigation Tech. These leadership roles prepared him for a supervisory role with JM Froehler Construction.
In 2001, Matt started as a construction superintendent for JM Froehler Construction. He then acquired his Class A Builders License, an Earth Craft Green Builders Certification and Aging in Place Specialist from the National Home Builders Association. Over the course of 14 years, Matt constructed numerous custom homes and countless expansive renovation projects in Virginia Beach. Along the way, he specialized in waterfront development and navigating the process for new construction with the local municipalities. Now with more 17 years experience in the building industry, Matt along with Mike Froehler are at the helm of JM Froehler Construction. They have developed an organized platform that has streamlined the new construction process both for the homeowner and the contractor.
Today, Matt sits on the Tidewater Builders Association Board as a Home Builders Association of Virginia Director. Matt, his wife Holly, and daughter Mia reside in Cape Charles.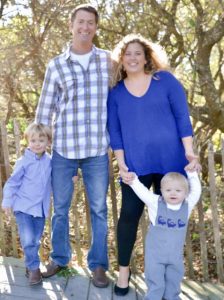 Michael Froehler is a partner at JM Froehler Construction who serves as head project supervisor. He has been working professionally in residential construction for the last 15 years. As head project manager, he works closely with clients, Architects, suppliers, and subcontractors to turn a conceptual design into a dream home. Michael believes in quality custom construction that is created with client influence.
In 2007, he became a certified green builder through Earth Craft of Virginia as well as a Certified Aging in Place Specialists through the National Association of Home Builders. Michael holds a Bachelor's Degree of Science in Business and Public Administration through the University of Virginia's College at Wise. In his free time, he enjoys spending time with his wife and kids as well as surfing and fishing.


2251 W. Great Neck Road
Virginia Beach, VA 23451
757-481-5801
info@vabeachbuilder.com

Obtain the Property Report required by Federal Law and read it before signing anything. No Federal agency has judged the merits or values, if any, of the property. This is not intended to be and does not constitute an offer in any state or jurisdiction where prohibited by law. Information deemed reliable but not guaranteed. Prices renderings and square footages are provided for reference only but are subject to change and not guaranteed. Sales by Bay Creek Realty/Broker.
Enjoy our LookBook and learn more about Bay Creek.