The Bay Creek Executive Team is comprised of highly respected industry veterans with deep experience in land planning, development, club operations, member service, and sales and marketing management. Working with master-planned communities throughout the U.S., Latin America and the Caribbean has provided this team with unique insights that are utilized on a daily basis to enhance the quality of life and club experience for Bay Creek members and guests.
Click on a team member photo to learn more about them.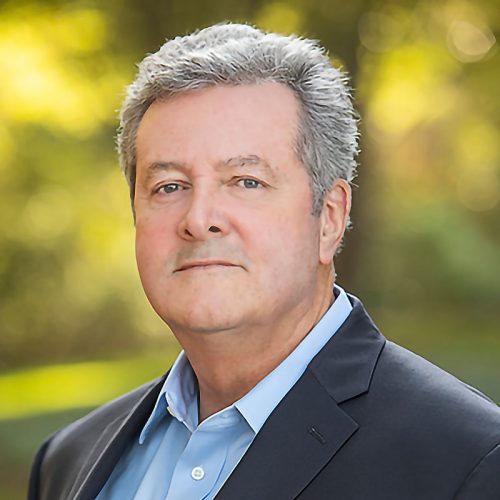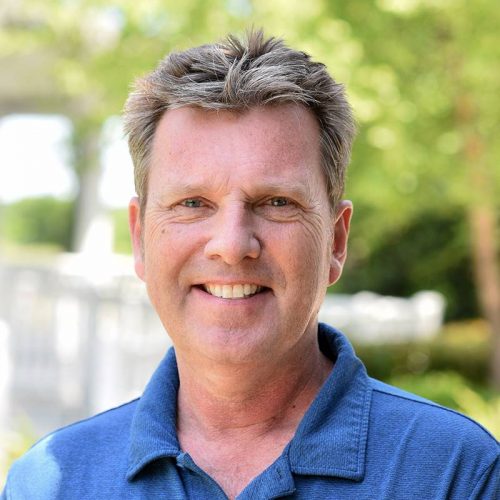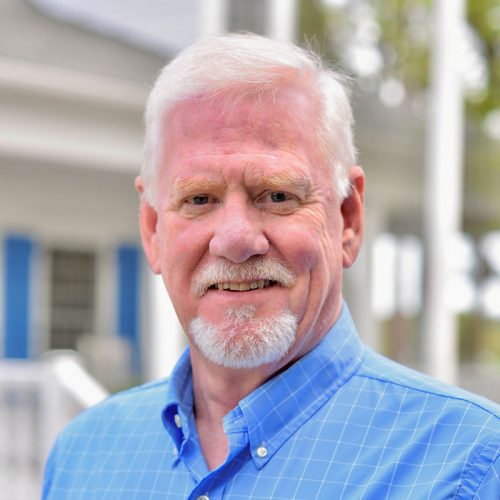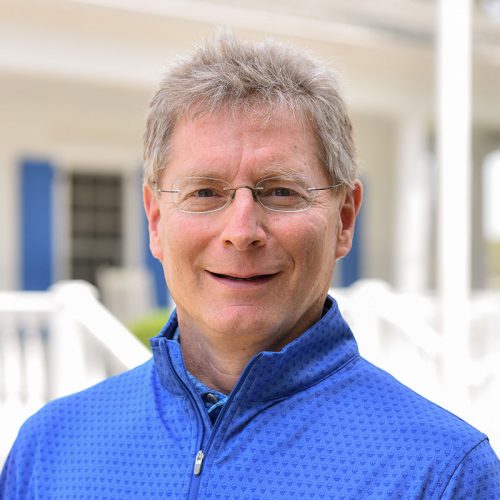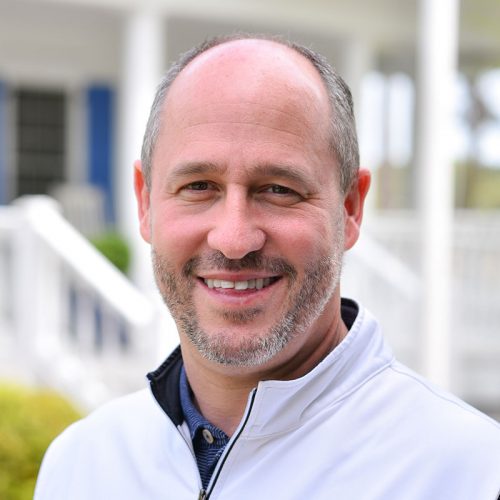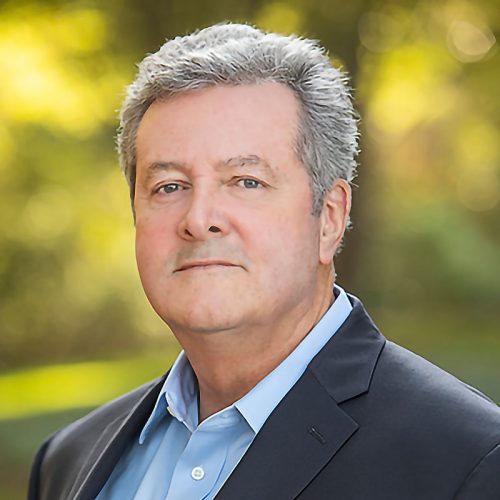 PRESIDENT, BAY CREEK DEVELOPMENT
Bobby Masters
Bobby has been developing and marketing highly amenitized master-planned communities since the mid-1980s. Beginning with Wild Dunes Resort in Charleston, S.C. and most recently at St. James Plantation in Southport, N.C., Bobby has led development and sales activities at over 15 communities comprising over 25,000 acres of land and over 30,000 residential homes. In these roles, he has managed operations at multiple golf courses, clubhouses, aquatic centers, food and beverage outlets, marinas, hospitality operations and homeowner association management groups.
Serving in these executive roles has afforded Bobby the opportunity to envision and lead numerous successful projects from start to finish including land acquisition, planning and permitting, construction of infrastructure, building of homes and condominiums, overseeing marketing and sales processes for all products, creating, and operating clubs, and organizing and managing homeowner associations.
Bobby earned both an accounting and a law degree from the University of South Carolina and is currently an active member of the South Carolina Bar.
VICE PRESIDENT, COMMUNITY DEVELOPMENT
David Brannon
David has been envisioning, planning and designing projects from the mountains to the coast for over 25 years. He has a keen sense of awareness of the finely tuned balances of interests
necessary to create special places that honor the integrity of the land. His consulting firm, Site Rhythms, has developed an enviable reputation specializing in innovative planning and
development practices that offer features and amenities to make communities stand out from the ordinary. Prior to founding Site Rhythms, David worked with Wood & Partners and Land Design, Inc, two of the country's most respected land planning and landscape architecture firms. That experience enabled David to be involved in planning iconic communities throughout the southeast and garnered him valued "hands on" time working with highly successful and leading-edge developers. David holds a B.S. in Landscape Architecture from Clemson University.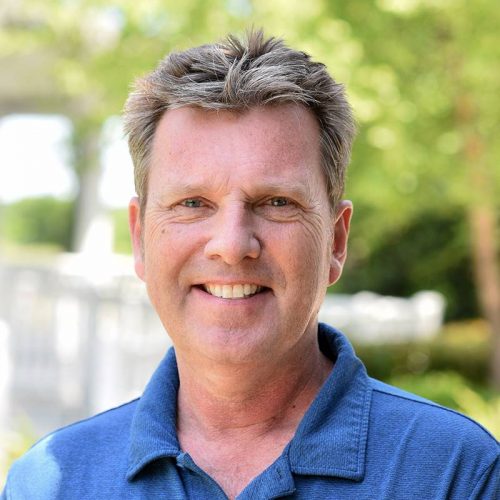 DIRECTOR OF LAND DEVELOPMENT
Mark Brambell
Mark brings 10 years of engineering and surveying experience and over 24 years of land development expertise to the executive team at Bay Creek, where he oversees the design and installation of all roads and utilities as well as the development of new residential enclaves.
Mark graduated in Geo Surveying from the Technological University in Dublin, Ireland before emigrating to New York in 1986. While in the New York metro area, he worked as a Senior Survey Technician and Design Engineer on projects ranging from the Williamsburg and Brooklyn Bridges to the Lincoln and Path Tunnels.
In 1996, Mark relocated to North Carolina as the VP of Development for St. James Plantation, a then relatively new 6,000-acre master-planned community. Over the next 13 years he managed the development of over 4,500 units, 60 plus miles of roads, 45 holes of golf, and a full-service marina, and in doing so watched the community grow into what is now the Town of St. James. In 2010 he founded Terra Novo Consulting, continuing his role with St. James while branching out to manage other development projects in the area, including Porter's Neck Plantation, Battery Park in Land Fall and Brunswick Forest.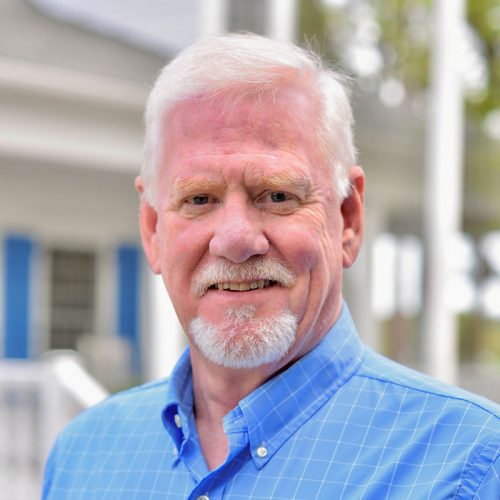 FOUNDING PARTNER, COLLINS & FINE GROUP
Dan Collins
Collins & Fine Group works with premier real estate developers in South Carolina, North Carolina, Virginia and beyond to develop and implement integrated sales, marketing and community development programs. Specializing in designing sales and marketing strategies that capitalize on emerging real estate trends, Collins & Fine Group has introduced countless affluent buyers to outstanding property and membership opportunities throughout the U.S, Canada, Mexico, and the Caribbean.
For 37 years, Dan has directed innovative marketing, lead generation and lead tracking programs for many of the most prominent and successful luxury resort real estate developers in the world.
Prior to Collins & Fine Group, Dan co-founded IMI Worldwide Properties in 1991, building a firm that has generated over $9 billion in closed luxury resort real estate sales at some of the most recognized real estate communities in North America, Mexico, and the Caribbean.
Today, as a Principal Partner in Collins & Fine, Dan continues to re-make the landscape of luxury real estate marketing and sales throughout the industry.
Dan is a University of Georgia graduate, a licensed real estate broker-in-charge and was recognized as a Greenville, S.C. "Entrepreneur of the Year". He is a frequent speaker and panelist with groups that focus on trends relating to the luxury real estate sector. Dan resides in Greenville, South Carolina with his wife Reba. Both their children, Russell and Rebecca work for Collins & Fine Group.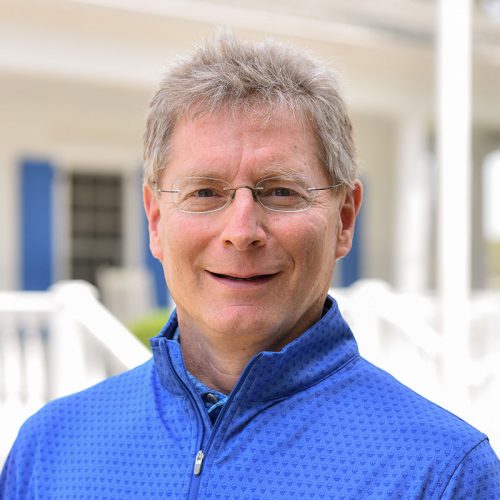 FOUNDING PARTNER, COLLINS & FINE GROUP
Bruce Fine
Bruce is a sales, marketing and country club management professional with thirty years' experience on regional, national and international levels. Prior to co-founding Collins & Fine in
2020, Bruce was Executive Vice-President of Consulting Services for IMI Worldwide Properties, managing a team of seasoned industry professionals providing sales and marketing consulting
services to developers throughout the Southeast.
Bruce has 'boots on the ground' experience in literally every aspect of the master-planned community space, including hands-on participation in country club management, community development and operations, Builder Guild programs, HOA Board management, and Architectural Review committees.
Bruce's community sales and sales management experience include roles as Director of Sales and Marketing at The Four Seasons Anguilla Private Residences, Director of Sales and Marketing at The Cliffs Communities in Asheville, N.C., Director of Sales and Marketing at Carlton Woods in The Woodlands, TX., and General Manager at Balsam Mountain Preserve in Jackson County, N.C.
 
A native of South Carolina, Bruce holds both a Bachelor's Degree in Marketing and a Master's Degree in International Business from the University of Georgia. He and his wife, Nikki, reside in
Greenville, South Carolina and have two children, David and Emily.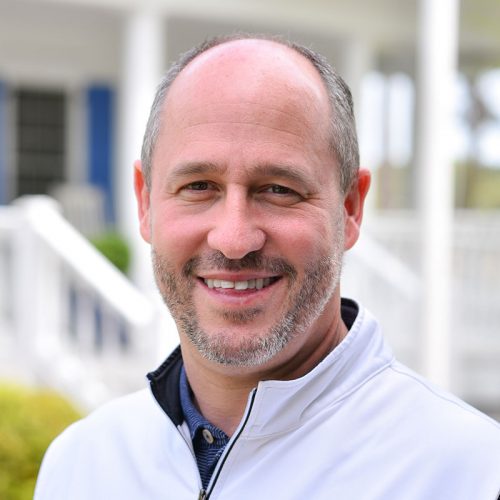 DIRECTOR OF MARKETING
Wade Adler
Wade has worked in the real estate development space for decades. He has applied his lifetime passion of marketing and sales to promoting and growing real estate projects across the southeast, primarily retirement, resort, and destination properties. Wade has served in executive positions at some of the largest and most notable developments in the eastern United States, taking leadership roles in the successful marketing of private island properties, luxury executive golf properties, and resort communities. He worked with North Carolina's Bald Head Island, served as Marketing and Sales Manager for The Peninsula Golf & Country Club in Delaware, and currently serves in a marketing and management role for Bay Creek's sister property, the marina community of Albemarle Plantation in Hertford, North Carolina.
A veteran of some of the most tumultuous and successful eras in modern real estate, Wade is adept at innovating and implementing new solutions to new challenges in an ever-changing market.
A North Carolina native and lover of all things coastal, Wade now resides with his wife, Ashley in Cape Charles, Virginia.
Click on a team member photo to learn more about them.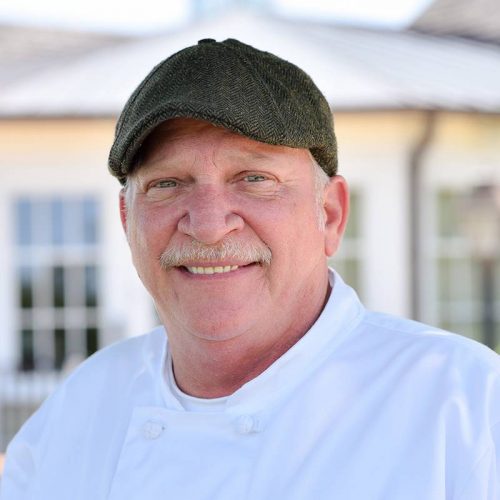 GENERAL MANAGER, BAY CREEK RESORT AND CLUB
Bob Ewing
Bob's industry career has spanned over 28 years and has included positions with such companies as ClubCorp of America, Meadowbrook Golf Group, Gotham Golf, and Troon. His experience in all aspects of Club Management and Operations positions him perfectly for his new role at Bay Creek.
Bob served as Vice President of Ron Jaworski Management and managed properties in the Mid-Atlantic States including Pennsylvania, New Jersey, Delaware and West Virginia. In his time with Ron Jaworski, Bob took the company from managing one course to six in his eight-year term. Bob also founded a successful consulting company and has been one of the principals and main Golf Instructors with The Dick Smith Golf Academy. Bob was instrumental in beginning the Golf Program for Cecil College and was responsible for all recruiting and Head Coaching duties for this Junior College in Maryland, coaching the team to winning seasons in their first two years of existence.
Bob continued his career running Harbor Pines Golf Club in Ocean City, New Jersey, then signed on with Billy Casper Golf as General Manager of Colony West Golf Club in Southeast Florida, home of The Honda Classic in the 1960's. He was then promoted to building the West Coast portfolio for BCG as the West Regional Director of Operations before returning to the East Coast to manage Heritage Shores in Delaware.
Bob grew up in the Philadelphia area and graduated from Temple University with a degree in Computer Science.
Bob's affiliations include The PGA of America, The National Golf Course Owners Association (NGCOA), The National Golf Foundation (NGF), the United States Tennis Association (USTA), United States Golf Association (USGA) and The Dick Smith Golf Teaching Academy (DSGA).
DIRECTOR OF GOLF
Zach Pfingst
Zach Pfingst has been immersed in the great sport of golf his whole life. Inspired by Nicklaus' legendary 1986 Masters win, Zach, a Southampton, Virginia native, became passionate about learning to golf as a child and never looked back. He was an All American at North Greenville University in South Carolina and started all four years at the Division 2 school.
Zach has a keen understanding of the private club and golf world, having worked at such prestigious clubs as The Cliffs. He joined Bay Creek in 2001, then accepted the role of Head Golf Professional and, most recently, Director of Golf. As his impressive tenure shows, Zach has an intimate knowledge of Bay Creek and its unique golf offering. Zach and his team strive to deliver the ultimate golfing experience for members and guests, conducting lessons, clinics, producing events and tournaments. They're great at sharing advice and encouragement, as well! Zach is passionate about sharing his love of golf with others, both seasoned players and new golfers, alike.
Zach also loves the water enjoys operating a charter boat on the Lower Eastern Shore of Virginia for fishing and Eco Cruises along the Barrier Islands, marshes and creeks. He is a Qualified East Coast Flats Fly Fishing Guide and is Coast Guard Certified.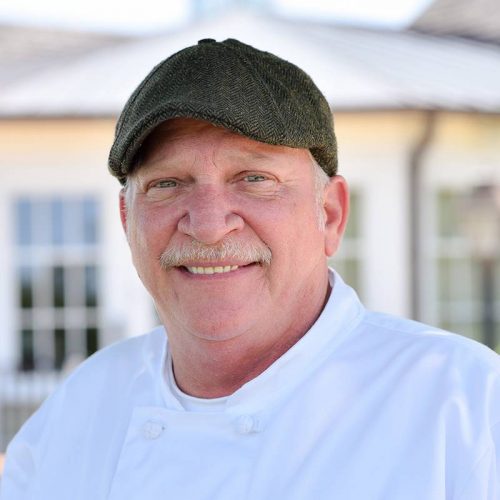 EXECUTIVE CHEF
Christian Lofland
Christian Lofland, in his role as Bay Creek Executive Chef, is responsible for Food and Beverage operations across the entire Bay Creek Property, from The Coach House Tavern, Life Center, Beach, Tree of Life, and the Preserve. Christian oversees the creation and implementation of menus, the training of Bay Creek's culinary team, and manages operations of the Back of the House Tavern staff. Ultimately, his goal it making sure the members and guests who enjoy dining and events at Bay Creek experience fresh, delicious, inspiring cuisine. Christian comes to Bay Creek after a successful tenure at a Troon-managed semi-private club in Delaware.
Christian's love of cooking started as a small child, when he would watch the excitement in the kitchen of a family member's restaurant. As a teen, his first job was a dishwasher in various establishments, then he was given the chance to cook in a French restaurant. A natural talent, he quickly rose in the ranks from there. For most of his adult life, Christian worked in the culinary scene in Los Angeles. He enjoys the camaraderie of the kitchen and enjoys helping young, motivated future chefs learn and train so they can realize their culinary goals.
Christian is dedicated to providing culinary excellence and memorable experiences to all those who visit, vacation and live at Bay Creek.
GOLF COURSE SUPERINTENDENT
Michael W. Smith
Mike has been in the role of Head Golf Course Superintendent for more than a decade, ensuring Bay Creek golf operates at a world-class level. He initially came to Bay Creek in the year 2000 as Assistant Superintendent, after a tenure at Ford's Colony Country Club in Williamsburg.
He is passionate about maintaining optimum health of the Bay Creek courses and meeting and exceeding the expectations of the members and guests who enjoy them. He manages a hardworking, knowledgeable team of pros who keep Bay Creek golf in peak condition.
A Williamsburg, Virginia, native, Mike began playing golf in high school after tagging along when his father played. He was offered a position at Ford's Colony directly out of high school and has dedicated his professional life to ensuring excellence in the unique private golf club space. Mike moved to the Eastern Shore to join the Bay Creek family in the year 2000 with his wife, Nicolle and daughter, Grace. He enjoys playing golf as much as possible and spending time with his family.
Assistant Director of Operations
Meghan Neville
Meghan Neville has been a part of the Bay Creek team since late 2019. Initially recruited in the role of Director of Concierge Services, she was tapped in 2022 to expand her responsibilities, now serving as Assistant Director of Operations. Her purview is expansive: ensuring that buildings and facilities are maintained to meet Bay Creek's high standard at all times, working with contractors in a liaison role to ensure efficiency and excellence, and assisting with member's questions and needs.
One of her favorite things about her job is interacting with her co-workers and all sorts of people every day—from members and guests to contractors and community leadership. When she isn't managing, assisting, and performing her many professional duties, Meghan enjoys walking outdoors in the peace and beauty of the Nature Preserve trails.
Meghan is an Eastern Shore native and resides in Cheriton with her husband, three children, two cats and two dogs.
Membership Director
Sabrina Brady
Sabrina is responsible for recruitment, enrollment, and retention of Bay Creek members. She works closely with the Bay Creek Realty team to show prospective buyers that Bay Creek is a "multi-generational playground" for all types of families, focused on preserving and highlighting the natural beauty of this unrivaled bayfront location. Sabrina focuses on developing and maintaining meaningful relationships with members while working collaboratively with club operations to ensure Bay Creek is consistently exceeding members' expectations.
Sabrina loves the small town charm and the geography of the Eastern Shore. A Cape Charles native, she grew up enjoying the friendliness of this community and easy pace of life. She attended college at James Madison University and then worked in prestigious roles in the luxury travel and hotel industry for nearly a decade. She has worked as Senior Travel Industry Sales Manager, Business Travel & Leisure Sales Manager, and Travel Industry Sales Manager for such world-class establishments as Omni Amelia Island Plantation, Miami's Ritz-Carlton Key Biscayne and Ritz-Carlton Coconut Grove. She was recruited as Membership Director for Bay Creek Resort & Club in 2019.
She considers it a breath of fresh air to come back to the one-of-a-kind Cape Charles lifestyle. Having been born and raised in Cape Charles, she enjoys being near extended family in the area. Sabrina is passionate about living an active lifestyle and enjoys fitness, walking, yoga and running with the Cape Charles Run Club.
LIFE CENTER MANAGER
Jen Lewis
As Life Center Manager, Jen Lewis is a crucial part of the memorable, joyful experiences members and guests enjoy at Bay Creek. She manages the Life Center's gym, member lounge, the two pools and the beach experience. Jen joined the Bay Creek team in 2021 after a 13 year career as head of Community Events and Relations for the Town of Cape Charles.
She has a huge passion for Cape Charles and was responsible for organizing and producing the town's most beloved events: the Blessing of the Fleet, New Years Eve Crab Pot Drop, Grand Illumination and Cape Charles' incredible Fourth of July celebration.
One of Jen's favorite things about her role as Bay Creek's Life Center Manager is interacting with people—seeing the new faces of Bay Creek's rental and Discovery guests, and the familiar faces of members and friends. Born and raised on the Shore, Jen enjoys being able to share useful information with guests, not just about Bay Creek, but the entire Eastern Shore lifestyle. She is married with five children and one grandchild.
Head Golf Professional
Jack Diehl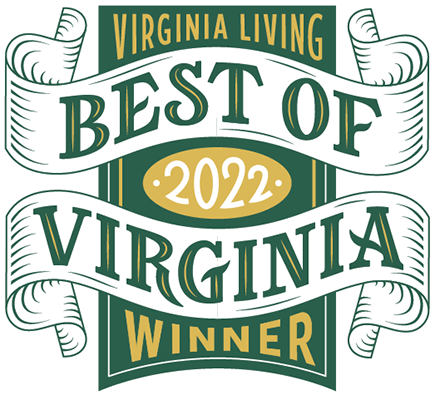 Obtain the Property Report required by Federal Law and read it before signing anything. No Federal agency has judged the merits or values, if any, of the property. This is not intended to be and does not constitute an offer in any state or jurisdiction where prohibited by law. Information deemed reliable but not guaranteed. Prices renderings and square footages are provided for reference only but are subject to change and not guaranteed. Sales by Bay Creek Realty/Broker.
Enjoy our LookBook and learn more about Bay Creek.