Bay Creek's spectacular 350-acre Nature Preserve enhances the authentic coastal living our community is known for, offering a place for activity and exploration among forests and shorelines. Some of the most scenic land within the community, this natural wonderland is now protected from future development and will serve as a permanent conservation area for Bay Creek owners.
A crucial part of our mission in responsibly creating this Nature Preserve was to make it accessible for residents and guests. The Nature Preserve is a haven for hiking, walking, canoeing, kayaking and learning about the world around you. On foot or on the water, Bay Creek residents and guests have a beautiful natural world opened up for their enjoyment and for the preservation of the Eastern Shore's valuable habitat.
We have partnered with Avid Trails®, one of America's top trail companies, to design and implement walking and biking trails and activity stations throughout the Preserve. Avid Trails® provides the trail and experiential expertise that enhances the country's most beautiful natural landscapes. Bay Creek's network of trails traverse the Nature Preserve and offer some of the most scenic views on Virginia's Cape. The trails are punctuated by planned activity areas and access points for exploring waterways by kayak or canoe. They will also be joined by the future 'Base Camp,' a launching point for all manner of outdoor activity.
"The whole point is to get people outside, to let them see, understand and enjoy the natural world in ways they hadn't really thought about."
Joe Fehrer, Bay Creek Naturalist
Meet Joe Fehrer
STAFF Naturalist & Discovery Guide
The Nature Preserve gives Bay Creek residents and guests a glimpse into the amazingly diverse Eastern Shore ecosystem. Bay Creek's staff naturalist, Joe Fehrer, is an experienced and engaging guide whose passion is to share nature with others. Through decades of work with the Nature Conservancy and a lifelong passion for getting outdoors, Joe's guided nature walks and programs offer you glorious moments out in nature with friends and family. Enjoy 'Full Moon' walks, wildlife and native plant spotting, waterway explorations and more.
Get a glimpse of Joe in action during a recent Stewardship Committee outing.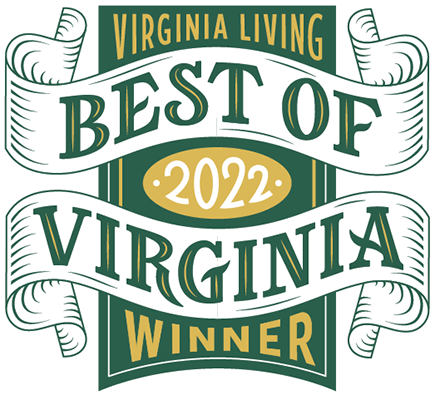 Obtain the Property Report required by Federal Law and read it before signing anything. No Federal agency has judged the merits or values, if any, of the property. This is not intended to be and does not constitute an offer in any state or jurisdiction where prohibited by law. Information deemed reliable but not guaranteed. Prices renderings and square footages are provided for reference only but are subject to change and not guaranteed. Sales by Bay Creek Realty/Broker.
Enjoy our LookBook and learn more about Bay Creek.