Situated on the tip of Virginia's Cape, Bay Creek is a prime place to experience a perspective-changing, waterfront lifestyle. The waters around Bay Creek and Cape Charles are some of the most bountiful and scenic waterways on the East Coast. Fishing, kayaking, crabbing, boating or simply 'floating along' are part of daily life here. Add to that the two miles of private beaches along the Bay and you have, indeed, found paradise.
Whatever your passion, the waters of Bay Creek and the Eastern Shore invite you to embrace it.
People come from across the country to cast in these magnificent waters. No matter your experience or skill, you'll have a great day. From shallow water sight fishing on the Lower Eastern Shore, to casting for red drum and striped bass in the tidal waters of the Bay, to surf fishing the wild, unspoiled beaches of the Eastern Shore's Barrier Islands, fishing is a thing of beauty here.
Bay Creek's own Zach Pfingst, Director of Golf, is as passionate about fishing as he is about golf. A Coast Guard Certified and a Qualified East Coast Flats Fly Fishing Guide, he operates a charter boat and enjoys taking people out on the water for eco cruises, fishing, and adventure. Zach recently led a charter for the editor in chief of The Virginia Sportsman magazine, where they brought in an enormous tarpon—it made the magazine, and an unforgettable fish story for the editor-in- chief! Like all of our Bay Creek team members, Zach thrives on helping people enjoy the pastimes they love.
Getting out on the water
in a kayak is a
Soulful Experience
There is no shortage of inspirational spots for a paddling adventure here. You can enjoy a wealth of experiences. Paddle some of the many routes of Virginia's 100-mile long Seaside Water Trail that starts at the National Wildlife Refuge on the south end of the peninsula. Enjoy a kayak winery tour (yes, it's a thing and it's toast-worthy!). Or, simply enjoy a scenic excursion 'at home' along Bay Creek's pristine waterways or in the lapping waters along the private Bay beaches.
Savor The Beauty
OF THE SHORE
The bountiful waters here are ideal for crabbing and are home to some of the most flavorful oysters on the East Coast. Venture out to one of the many surrounding waterways with your line, net, bucket and bait and come back with some blue crabs for dinner and great memories for a lifetime. Living here, your family will be part of the next chapter of the rich history of the Eastern Shore and the Barrier Islands—a rare and spectacular place to behold.
IF YOU'RE A BOATER, THIS IS YOUR TOWN
Cape Charles was named one of the 'Happiest Seaside Towns' for lots of reasons. We think it's partly because of the beautiful waterfront and harbor. Enjoy being close to everything you need for a great day on the water:
The Town of Cape Charles Harbor and Marina
Oyster Farm Marina at Kings Creek, a 125+ slip marina and state-of-the-art yachting facility with fueling stations and ship's store
Cape Charles Yacht Center, offering deep water
protection just off the mouth of the Bay, plus amenities and accommodation for vessels of all sizes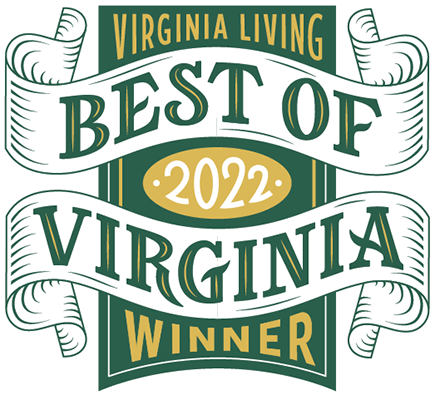 Obtain the Property Report required by Federal Law and read it before signing anything. No Federal agency has judged the merits or values, if any, of the property. This is not intended to be and does not constitute an offer in any state or jurisdiction where prohibited by law. Information deemed reliable but not guaranteed. Prices renderings and square footages are provided for reference only but are subject to change and not guaranteed. Sales by Bay Creek Realty/Broker.
Enjoy our LookBook and learn more about Bay Creek.