The majestic beauty of the Eastern Shore was shaped by the tides, time and the rhythm of water. This exceptional spot on earth has inspired countless adventurers, settlers, dreamers and visionaries to embrace its magic.
Captain John Smith himself traversed the waters of the Chesapeake, the world's largest bay, where many say the 'story of America' began. In 1614, when an expedition settled Smith Island for fishing, the Shore's wild and rugged landscape was redefined. Its fertile land and bountiful waters provided for Virginia, and soon, a nation.
When the railroad arrived in the late 1800's, the Eastern Shore prospered like never before. It created our hometown, Cape Charles, with its Post-Victorian architecture and bustling harbor port. But still, the allure of shore reached far beyond progress and productivity. The Eastern Shore's Hog Island was a favorite retreat of President Grover Cleveland, where he would spend weeks in perfect relaxation.
More than a century later, the founders of Bay Creek would begin creating their own kind of 'perfection' here beside the healthful waters of Virginia's Cape. The Bay Creek story had begun—one of making family memories, discovering adventures and taking time to explore the wonder of the landscape that has inspired generations.
Bay Creek neighborhoods exist in harmony with wetlands, woodlands and the wildlife that makes its home here; distinct coastal architecture joins wide, welcoming streets, fabulous sandy beaches—and a community of friends and family like no other. The magic of life at Bay Creek is, indeed, one for the ages.
Bay Creek is less than an hour's drive from one of the largest metro areas in the Southeast. World-class healthcare, boutique and everyday shopping, broadway shows, and renowned arts and culture. This is truly the perfect marriage of seclusion and convenience,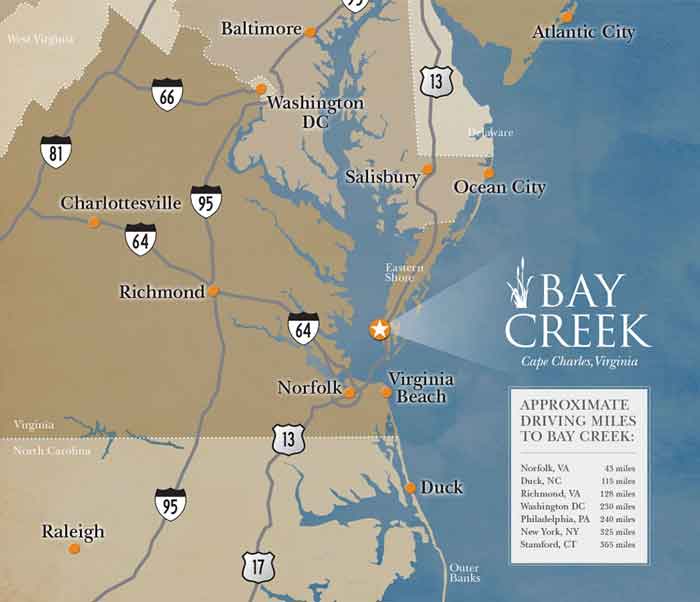 VISIT | EXPLORE | DISCOVER
The Magic Of Virginia's Cape
The best way to discover this incredible lifestyle, the charm of Cape Charles and the magic of living on Virginia's Cape is to experience it yourself. Click the button below to schedule your own Personal Discovery Visit. You can also download our digital brochure and receive more information about upcoming opportunities for ownership. Take your first step toward experiencing life at Bay Creek!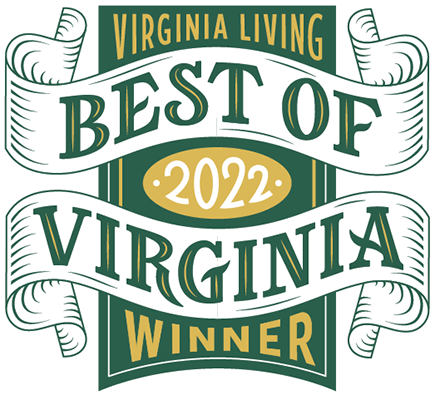 Obtain the Property Report required by Federal Law and read it before signing anything. No Federal agency has judged the merits or values, if any, of the property. This is not intended to be and does not constitute an offer in any state or jurisdiction where prohibited by law. Information deemed reliable but not guaranteed. Prices renderings and square footages are provided for reference only but are subject to change and not guaranteed. Sales by Bay Creek Realty/Broker.
Enjoy our LookBook and learn more about Bay Creek.