The Bay Creek Owner Referral Program
Share the beauty of Bay Creek with friends and family and enjoy the rewards of Club Credits!
Bay Creek owners have found their special spot here on the lower Eastern Shore. Many of you have been "sharing the love" with friends and family for years, encouraging them to visit and discover the incomparable Bay Creek lifestyle.
The Bay Creek Owner Referral Program celebrates your passion for Virginia's Cape and shows our appreciation to you as you speak with others who may have a sincere interest in discovering the serenity, beauty and new friendships you have found and now enjoy in your own lives.
When you spread the good word to family and friends, not only will you be bringing great new neighbors to Bay Creek, you'll earn significant rewards as well! Every time one of your eligible referrals purchases an eligible property, you'll earn $1,000 in club credit! There is no limit to the credits you can earn and credits can be used for club dues, food & beverage, and even Pro Shop merchandise.
Here's how to share Bay Creek and enjoy the benefits of the Owner Referral Program:
Share: Simply complete the form below and share your referrals with us. We'll send them more information about Bay Creek and invite them to experience our authentic Eastern Shore lifestyle. You can also call or E-Mail your referrals to your Bay Creek Realty Sales Executive.
Encourage Your Friends to Visit: Your friends can visit Bay Creek and enjoy all of the Club Amenities as well as a variety of other activities on a specially curated Discovery Visit.
Be Rewarded: You'll be rewarded for eligible referrals who visit as well as for those who purchase an eligible property.
Eligible Referral: this is a friend, acquaintance, colleague, or family member of a current Bay Creek property owner who has not previously been registered in Bay Creek's developer sales database. The referral must be communicated by the Bay Creek owner directly to a Bay Creek Realty Sales Executive either by phone, E-Mail, or via BayCreekLife.com/refer. Property tours must be conducted by a Bay Creek Realty Sales Executive to be eligible for any Club Credits.
Property purchases eligible for credit in the Bay Creek Owner Referral Program are: Developer Homesites, Preserve Homes & Neighborhoods Homes and Showcase Builder Featured Homes. Unfortunately, due to Virginia Real Estate Board policy, resale properties are not eligible for this program. 
Club Credits: Club Members will receive credits on their club account in the month following the activation of an earned reward. Credits may be utilized in either the Golf Shop or Coach House Tavern and can also be applied towards membership dues payments at the Member's request.  Credits earned by Non-Club Members can be redeemed via a Gift Card at the Coach House Tavern and in the Pro Shop for merchandise.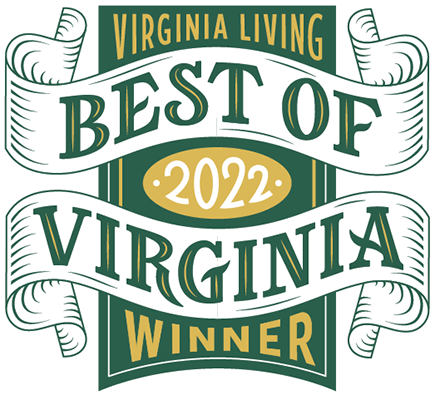 Obtain the Property Report required by Federal Law and read it before signing anything. No Federal agency has judged the merits or values, if any, of the property. This is not intended to be and does not constitute an offer in any state or jurisdiction where prohibited by law. Information deemed reliable but not guaranteed. Prices renderings and square footages are provided for reference only but are subject to change and not guaranteed. Sales by Bay Creek Realty/Broker.
Enjoy our LookBook and learn more about Bay Creek.